Neck & Back Care Workshop
"I sleep so well and with out interruption every time after Back Care, thank you. I alway have problem sleeping and smallest noise would woke me up, but never after your class." Silvia Medrano
"Your class was excellent–exactly what my back and neck needed! It's so surprising how intense such small movements are." Amanda
"Don't know what you did to my back during relaxation, It feel fantastic! Thanks" Caroline
This workshop is for people who are dealing with ongoing chronic or acute back and/or neck stiffness and/or pain. Through modified *restorative yoga poses, you can find much-needed relief from back and neck stiffness and/or pain, with the aim to develop full range of motion of the spine, be stronger and more flexible. These are small group classes, for all levels, that are held in a casual environment. The smaller group setting allows for more personal attention and greater help with adjustments.
Relieves back tension, stiff neck & shoulder
Body realignment
Meditation & relaxation
Breath better
Opens up tight muscles without over-stressing
Great emphasis placed on posture correction
Improve core strength
Improve balance
Improve sleep / helps with insomnia.
Improve flexibility
Can help with improving depression; happier moods; boost blood levels of serotonin, dopamine & endorphins – three natural feel-good brain chemicals
"Your class was excellent–exactly what my back and neck needed! It's so surprising how intense such small movements are." Amanda
Only 10 spaces. RSVP NOW!
*restorative yoga will be use for this class. It is a very gentle practice where postures are meant to be done fully supported by props such as blankets, bolsters, blocks and straps. Once set up in a pose, you should be able to release all the muscles in the body into a passive stretch. Poses are often held for 3-10 minutes each per side, and this practice should be considered safe for "all" participants. These are the slowest classes (least vigorous) of all styles.
"after taking my 1st yoga class with you, for the 1st time in a long time. I didn't have to take pain medication (for my back) to go to bed, and wake up from a well rested sleep. Feeling the best I have feel in years, thank you" Minoo
Here is a 1 minute video of simple yoga exercise to relief neck & shoulder stiffness
Hurry

only 10 spots are available
Time: Tuesday / 9- 10pm (Toronto / eastern standard time)
Where: Live Skype / Google+ Video
when: 5 weeks Workshop (Drop-in Welcome)

Limited space – RSVP your space NOW!
Cost: $100 Back Care / 5 weeks (Drop-in $25/class)
Video: $75 Back Care / 5 weeks (Drop-in $20/class)
indicate Class / workshop name
Please email and let us know minimum 24hr advance if you like to drop in, we will let you know if there's space available.
Meetup.com link: Yoga for Back & Neck Care,  The Corporate Yogi
Please bring:

Comfortable gym clothes (no shoe or sox in class.)
Yoga Mat
Hand towel (16×30″or bigger) for neck support
Body  towel (27×52″ or bigger) and / or  blankets to use as prop and keep the body warm in relaxation
Yoga strap or a long belt or bathrobe belt
A firm cushion (16×16) and or yoga block(s)
More info? (info [at] aqubalance3 [dot] com)
• Class size  will be limited to small group (+/- 10 student,) in order to allow the instructor to make personal posture correction.
•This workshop is designed to help manage and ease back / neck / shoulder stiffness and pain. if you require extra care and attention or have advanced physical problems, please consult with your Doctor / healthcare professional first. They should be able to help determine if this workshop would work well for you. A different option that you might consider is: private Yoga Therapy! It may tend to be a better fit for you – one-on-one private personal care designed at a pace and difficulty level suited to your needs. Some people choose the private Yoga Therapy just to have private lessons, whether they require extra care or not. Whatever your needs, rest assured that there is a workshop or therapeutic class just right for you! Please contact me and let's discuss it.
What to wear: Comfortable gym clothes, clothes you can move in with enough ease for you to do a lunge or a split with ease and not have your circulation cut off.
Adam Quang is a registered yoga instructor with the Yoga Alliance E-RYT 500 Master level certification and has been teaching yoga since 1994. Adam work as a yoga therapist, specializing in building back muscles and improving flexibility. Adam clients have scoliosis, severe arthritis and back stiffness. He combines everyday common sense and uses ashanga flow as a base, with Thai yoga massage for his teaching style. He is known for his wisdom and compassion, and is the founder of  World Karma Project – Do better. Feel better. Be better: create and promote random acts of kindness.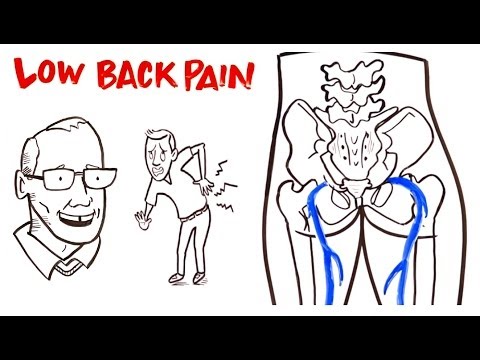 Comments
comments
Powered by Facebook Comments