Reference letters / comments from students
Been teaching yoga since 1994, I started practicing yoga for my chronic back pain in the late 80's/early 90s. I never thought I would be teaching yoga and getting paid for it. My background is in fashion, where I've attained great professional achievement, national awards and some international recognition.
Being an over-achiever, I practiced yoga with a great deal of ego involved. I wanted to do all the yoga poses in those early years so I took 5 -7 classes a week from different teachers, which resulted in many injuries. I soon realized that there are only so many poses in yoga and that it is not about how many poses you know or can do, but rather how and when you do them. The key is using the correct pose to help unlock tensions (physical, internal and spiritual) and understanding that this could be different from day to day and during different life stages.
I was practicing and taking classes where ever I could in Montréal, as well as while travelling for business both nationally and internationally. I was incurring injuries regularly.
After a few years, I met Susan Hopp and was able to connect with her teaching and understanding. With much patience, she showed me the correct way. After a few years of studying with Susan and being under her wing, she one day asked me to lead the class because she was ill. After that experience, I was hooked! Having had a successful carreer in fashion, I never thought I would teach yoga as a profession. Over the years though, due to my talent and great blessings, I was able to pick and choose projects in my fashion work. This left me more time and resources to work on my yoga. Now my profession is yoga and fashion had become a hobby/ career.
As an eternal student, I found that teaching allowed me to learn – from people and their physical challenges (i.e. back pain, headache, body strength, breathing blockage…) I have to come up with a creative way to help them to overcome their limitations. In the process, it actually helped me learn and understand myself by letting go of my ego. That lead to the discovery that the true yoga practice is about finding inner peace and having great gratitude for the present time.
I started to study and teach yoga before yoga and yoga certification become known. I am now a registered yoga instructor with Yoga Alliance, at the ERYT 500 Master level. This process took many many months in order to get my certification (involved many audits of my classes from other certificated instructors and also proof of my knowledge in yoga and many many testimonial letters from private therapy clients and student…)
I am stepping to my own rhythm and feel that every person/ student I meet is a teacher in yoga and / or my journey. I can throw around names and mention that I went to this or that workshop. Over my past 20 years I've worked with many teachers. But all of that doesn't mean much to me. I worked in the high fashion industry for 20years, so I have see the superficiality of things. To be honest, I don't remember most of the names or keep any receipts of proof because I don't think I need to. I have always studied yoga for myself.
I try to live by these Buddhist words "The Buddha has advised us that we should not accept any teachings as true just because a famous master teaches them or because they are found in holy books. This also includes the Buddhist canon. We can only accept teachings that we have put into practice with our own awakened understanding and that we can see with our experience to be true." Thich Nhat Hanh
In my practice I learn and teach with my own understanding. It is not whom I learn from but how much I understand what I've learned and how I use it. I try to remain open to other people's practices to help better use my knowledge and be of use to others. It's no different if you injure yourself sitting on a private jet or picking up after a child at home. Pulling a muscle in your back results in the same pain.
Yoga poses were not designed for our industrialized bodies. It was designed for bodies that squatted and sat on cushions in their daily life (ca. 3300–1700 BC). The challenge for me has always been to use this ancient art and adapt it to our bodies and "chair-sitting/high-heel wearing) lifestyles that we have today.
I have worked with everyday people, Hollywood celebrities, and members of the Saudi Royal family. A diverse clientele come to me for a common need — to strengthen the body and the mind in a relaxed and caring environment. Even clients with physical limitations, such as lower back problems and curvature of the spine, leave the classes saying that they feel "relaxed, energized, and toned!"
Yoga in Sanskrit mean Union!
*E-RYT 500 accreditations are qualified to conduct Continuing Education training and train teachers at the corresponding level. Yoga Alliance is a governed body for yoga certification in North America / International.
MORE TRAINING:
Research Thai yoga massage
Thailand 2010 & 2014
"Anancient healing art, Thai Yoga Massage is a bodywork therapy that originated in India 2500 years ago and developed through Asia to Thailand where it is still widely practiced today.
This unique healing art moves the recipient through a series of yoga poses and stretches accompanied by breathing instructions given by the therapist. This practice follows Yogic and Ayurvedic principles that focus on releasing toxins and tension while clearing blocks in the energy system of the body, or Prana Nadis.
The therapist rhythmically palms and thumbs gently applying firm pressure along the 10 main energy lines to free the flow of Prana(breath or life force).
The goal of Thai Yoga Massage is to increase the energy flow within the body which supports the body's natural healing process, thereby promoting good health. The recipient leaves feeling lighter, clearer and more flexible. Body awareness increases, aiding in understanding the body's needs in order to regain balance. It is in a balanced state that we are able to fight off illness and aging best."
Meditation and Buddhism
Thailand and Vietnam 2015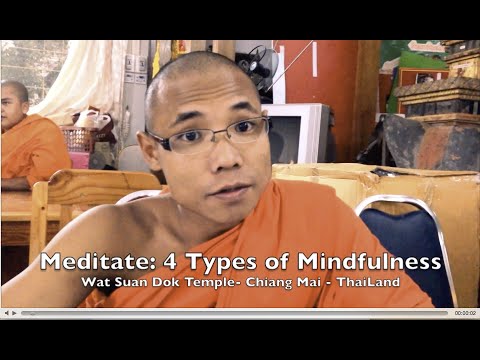 bodyART® Certification April.2014
on the list of "The 15 Next Big Fitness Trends" via shape.com
The program integrates functional training, physiotherapy, dance, Tai Chi, and yoga positions for a tough yet restorative workout. A holistic, functional, full-body workout that emphasizes strength, flexibility, cardio and breathing
-Taught barefoot to pumping music
-Inspired by principles of yin/yang and consists of 5 energy phases with differing approaches and emphases in regards to physical fitness
-Entire workout involves a dynamic opposition between active and passive, tension and release that leaves the practitioner feeling -Energized and relieved of stress
-BodyART™ was designed by Robert Steinbacher and has been awarded Best International Concept by ECA OBOW Awards in New York.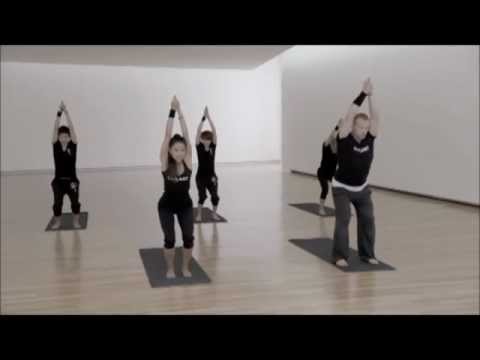 Gravity / Pilates machine certified trained – Nov. 16, 2008
YMCA West end. Toronto
"Work every inch of your body on one state-of-the-art piece of equipment. Gravity is an efficient full-body workout. With the Gravity Training System (GTS) you use your own body weight as resistance to strengthen, tone and sculpt. With music pumping, you will engage all major muscle groups and experience a multitude of strength training, core and stretching exercises to improve functional fitness and flexibility."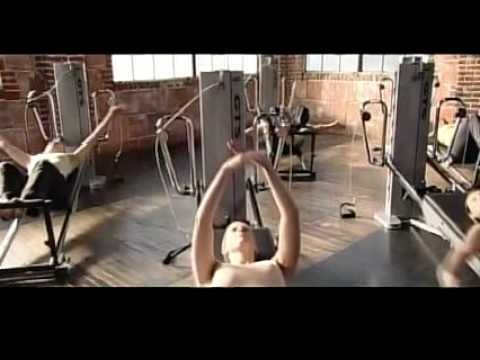 PC: Group Core Strength & Stretch certificate training – Sept. 8, 2008
YMCA Metro Central. Toronto
Studios Adam Teaches:
Toronto: YMCAs Downtown and West-End, Union Yoga Centre, Elms Community School, Yorkdale Premier Fitness Clubs, Twist Yoga, Yoga Lounge, Cecil Community Centre, Franco Queer / ACT, Wynn Fitness Clubs, PAL (Performing Arts Lodges)Retirement home.
Montréal: YMCAs Downtown and Guy Favreau, Hotel Omni Mont-Royal private health club, Regina Assumpta Centre Culturel et Sportif, L'Apogee Gym, and several private health clubs in and around Montreal area.
*E-RYT 500 accreditations are qualified to conduct Continuing Education training and train teachers at the corresponding level. Yoga Alliance is a governed body for yoga certification in North America / International.
Click here for:
Reference letters / comments from students
Media mention and coverage
you may be interested in these articles:
Omm
Yoga Heal
Yoga Injuries
Yoga Industry and Its Wild Frontier
the four yoga branches
hot yoga / Bikram Yoga Standing Series
Taichi antidote for pains new study
Tai Chi Reported to Ease Fibromyalgia
Searching for Zen in yoga: How to find a yoga teacher / studio
The Differences Between Yoga Style?


Comments
comments
Powered by Facebook Comments