Thousand years in 14 days & 13 nights
Yoga, private yacht and personal chef &
adventure at a Seven Wonders of Nature, Vietnam!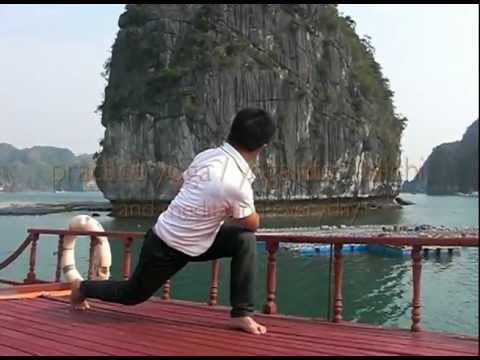 Click here:
Retreat Detail Itinerary 14 days; Before You Go; Essential things to bring with you; Q&A Adventure;
click here for pictures of: Food, Halong bay , cave, Sapa, Hanoi, Temple
"thank you for such an interesting, amazing trip… and again thank you for the wonderful food…" Mar-2012
Two full weeks to experience a Vietnamese culinary journey and adventure – a unique opportunity to rejuvenate the physical, mental and spiritual aspects of yourself.

You will travel through UNESCO World Heritage sites on a dragon boat, and stay in 4-5 star accommodations.

Note: Participants can register with the Yoga Alliance and receive 35 continuing education training hours from the retreat.

Yoga / taichi classes will be added or subtracted, adjusting to the group's request.

Tour is customized to our group, everything is privately catered (Boat / car / adventure outings / and a private chef at Halong bay) feel free to request / recommend activity, and you don't have to do everything listed on here.

Note that although you may choose whether to participate in yoga classes and other included activities, the Retreat is relatively active.  While there will be plenty of time to relax, there will also be much to see and do.  The included activities may require an extensive amount of walking over uneven pavement and sometimes steps, so you should inform the Operator of any issues regarding health or mobility before registering for the Retreat, as this could greatly impact your Retreat experience.
Thousand years in 14 days & 13 nights
Week 1: Yoga & Rejuvenation
DAY 1 (Sun): HANOI
Welcoming (arrive anytime during the day)
Morning free to leisure
Check in hotel / Hanoi city
Lunch at restaurant
14:00 old city tour by cyclo

old city tour by cyclo  / Hoan Kiem Lake & Ngoc Son temple
 if your plane is arriving late, we can custom arrange a cyclo tour for you at a later day, for an extra cost.
"(Pronounced see-clo) is a Vietnamese version of a cycle rickshaw, originally used as the main form of transportation in Vietnam, it has now been overtaken by motorbikes, but still very much remains at the heart of Vietnamese culture. Sit back and relax as you witness the hustle and bustle of Vietnamese life from the comfort of your armchair! The Old Quarter, also known as the 36 streets, is a bustling area of narrow streets home to literally thousands of small businesses, shopkeepers and street vendors, selling everything from bananas to books. Originally each of the 36 streets' names were related to the products being sold there. Hence you can walk from Fish Street to Tin Street to Bamboo Street. It's a great place to explore and the slow pace of a cyclo will enable numerous photo opportunities."

"The Ngoc Son temple is set on a tiny island on the Hoan Kiem Lake, with history dating back to the 13th century. The temple is reached by crossing the Huc Bridge which literally means the 'Place Touched by Morning Sunbeams'. The Hoan Kiem Lake is the local point of the city and the source of many legends. One legend has it that in the 15th century Emperor Le Thai To vanquished the invading Chinese with the help of a magical sword. Whilst rowing on the lake an enormous turtle seized the sword from his grasp. The Emperor took this to mean that peace had returned and the sword had been given back to its guardian spirit. In honour of the event he renamed the lake 'Ho Hoan Kiem' – Lake of the Restored Sword."
15:00            free time
18:30            Welcoming dinner at restaurant
Overnight at hotel in Hanoi City

DAY 2(Monday): HANOI – HALONG BAY
"Halong Bay, a staggering seascape of some 1,600 limestone islands and islets in the Gulf of Tonkin, formed over millions of years; there's never been a better time to visit. In November, the Unesco World Heritage site was provisionally named one of the world's "new seven wonders of nature" based on a global poll conducted by the Swiss foundation New 7 Wonders" #15. Halong Bay /45 Places to Go in 2012 via New York time magazine
7:00            breakfast at restaurant
8:00            Hanoi – 4 hour drive to Hon Gai (HaLong Bay)
12:15            boarding boat / check- in

boat will pass by: Bai Tu Long Bay / Hon Gai and Cam Pha, Oan Lagoon, Mat Quy (Monster Head) and Am Tich (Teapot) Islets and Vung Vieng fishing village

Free time, relax
18:00            dinner on boat
20:00            restorative yoga & meditation with on boat sundeck
Overnight on Boat

DAY 3 (Tuesday) HALONG BAY & YOGA (silent day)
This is a silent day of our retreat. we suggest you practice NO SPEAKING for half a day from sunrise to noon or full day from sunrise to sundown (optional).

This is a great opportunity to listen and JUST BE, time to just surrender to yourself and take in this beautiful, quiet, majestic, heavenly place on earth.
06:00  yoga flow on boat sundeck (NO SPEAKING)
07:30            breakfast on boat (NO SPEAKING)
08:00             Free time, relax (NO SPEAKING)
11:00            yoga class (NO SPEAKING)
12:00            lunch / free time (kayaking and swimming if weather permitted)
18:00             dinner
20:00            restorative yoga & meditation on boat sundeck
Overnight on boat

DAY 4 (Wednesday): HALONG BAY & YOGA
"Cat Ba is the largest island (surface area of 285 km2 ) in the Bay and approximately half of its area is covered by a National Park, which is home to the highly endangered Cat Ba Langur. The island has a wide variety of natural ecosystems, both marine and terrestrial, leading to incredibly high rates of biodiversity. Types of natural habitats found on Cat Ba Archipelago include limestone karsts, tropical limestone forests, coral reefs, mangrove and sea grass beds, lagoons, beaches, caves, and willow swamp forests. Cat Ba Island is one of the only populated islands in Ha Long Bay, with roughly 13,000 inhabitants living in six different communes, and 4,000 more inhabitants living on floating fishing villages off the coast. The large majority of the population can be found in Cat Ba Town which is located at the southern tip of the Island (15 km south of the national park) and is the commercial center on the Island. Since 1997, Cat Ba Town has grown rapidly and has become a tourist hub for both the Island and greater Ha Long Bay." http://en.wikipedia.org/wiki/Cat_Ba
6:00            yoga flow on boat sundeck
8:30            breakfast on boat
09:00            visit Cat Ba Island by boat & private car
11:.00 lunch
12:00            Cat Ba Island National Park by private car

3 hour hike, wear comfortable shoe (difficult level: medium)
18:00             dinner
20: 00            Restorative yoga & meditation on boat sundeck
Overnight on boat

DAY 5 (Thursday): HALONG BAY & YOGA
Surprise Cave (Sung Sot) Discovered by the French, in 1901, Hang Sung Sot (Cave of the Surprises) rests 25 m above sea level and is immense. The cave's ceiling is approximately 30m high and the paved passage inside is 500-meters in length. The uniqueness of this cave is that it holds many different shapes of stalagmites and stalactites which hang from the high ceiling. The formations inside seemingly come alive when light is reflected from several water pools inside the cave.
6am             yoga flow on boat sundeck
7:30            breakfast on boat
08:00            explore (2hours) the Surprise Cave(Sung Sot) /

wear comfortable shoe for hike (difficult level: light to medium)

12:00            Lunch on boat
13:30            free time on boat
18:00            dinner on boat
20: 00            restorative yoga & meditation on boat sundeck
Overnight on boat

DAY 6 (Friday): HALONG BAY &  YOGA
06:00  yoga flow on boat sundeck
08:00            visit Cong Dam

floating fishing village
go through Thay cave

11am             yoga with on boat sundeck
12:00            Lunch on boat
13:30            the boat will go through Cua Van village, visit museum and floating school
18:00            dinner on boat
20: 00            restorative yoga & meditation on boat sundeck
Overnight on boat
.Week 2: Culture & Adventure
DAY 7 (Saturday) HALONG BAY – returning to HANOI
06:00            yoga flow on boat sundeck
07:00            boat cruise through the Bay passing beautiful spots like Trong (Drum), Trinh Nu (Virgin) and Me Cung Caves, Coc Ngoi (Toad) Islet, etc.
09:00             brunch is served onboard -boat leisurely back to harbour
11:00            check out boat

dock in the harbour then drive back to Hanoi

16:30            arrival in Hanoi,

check-in hotel / free at leisure

18:00            dinner
19:00            free at leisure (night market)
Overnight at hotel in Hanoi city

DAY 8 (Sunday) HA NOI -– BAI DINH POGODA TEMPLE
8:00             breakfast  at restaurant
9:00             day trip to one of the biggest temples in South East Asia

(difficult level: light to medium)

2 hour drive (each way) to Ninh Binh / Bai Dinh Pagoda

largest Buddhist architecture in Vietnam
Vietnam's largest pagoda: 107 hectares (1,070,000 m2 ) -the "Tam The" and "Thap Chu" with an area of 1,000 square meters
largest bronze Buddha statue in Southeast Asia: weighs 100 tons, Three of the "Tam The" weigh 50 tons each
two of the biggest bells in Southeast Asia:  weigh 36 and 27 tons

Vietnam has the largest La Han statues:  500 tons, 2 metros high
100 Bodhi trees were transplanted from India. Buddha became enlightened under these Bodhi trees. (A record was set in Vietnam for the most Bodhi Trees)

11:00 lunch at restaurant
16:00             return to Hanoi
18:00 dinner / Hanoi
20:00             water puppet show
free to leisure
Overnight at hotel in Hanoi city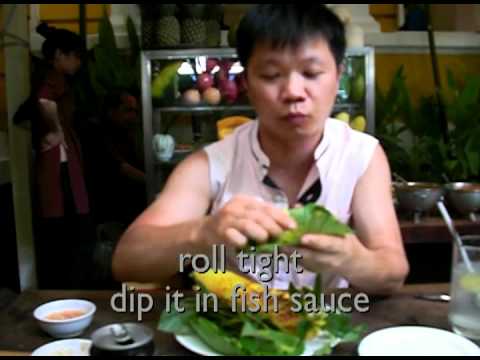 DAY 9 (Monday) HANOI CITY
8:00             check out hotel (you can leave part of you luggage at the hotel)
8:30             breakfast at restaurant
9:30            Ho Chi Minh mausoleum (Vietnam founding father)

(difficult level: easy)
former stilt-house residence, the Presidential Palace and the Ho Chi Minh museum.
One Pillar pagoda (Ly Dynasty 1049)

12:00            Lunch at restaurant
14:00            Temple of Literature (văn miếu quốc tử giám)

(difficult level: easy)
"Originally built as a temple to Confucius, this is the site of Vietnam's first university dating back to 1070. Inside are the stone steles mounted on the backs of turtles, inscribed with the names of the university's graduates. The complex is divided into five courtyards with different paths that would originally have been reserved for the Emperor and his mandarins. One of the courtyards contains the statue of Confucius guarded by two beautiful bronze storks standing on turtles. The temple highlights the important influence that Vietnamese society has placed on education."

18:30            dinner
Overnight on Train

DAY 10 (Tuesday) SAPA – CAT CAT VILLAGE
05:30           arrival in Lao Cai railway station
5:30            2 hours drive to Sapa
8:00            breakfast at restaurant
9:00            Drop off baggage at hotel in Sapa

Relax at hotel spa / free time
prepare a personal overnight bag (toiletry and change of clothes) for overnight stay with the villagers

free to leisure or enjoy pampering massage at hotel (Optional additional cost)
12:00            lunch at restaurant
14:00            drive to Homestay
free time (meet the local ethnic minority people: Red Zao, Hmong and Tay)
18:00            dinner enjoy the local cuisine
20:00            Camp-fire program:
Overnight at Homestay: sleep in a hut in village and socialize with Vietnamese local indigenous people.
Toilet and water facilities is westernized. NO outdoor footprint toilet (overnight bag / bring warm layer of clothes to wear and sleep in in case is cold)

DAY 11 (Wednesday) SAPA – HAM RONG MOUNTAIN


"Ham Rong Mountain is right in Sapa Town. The mountain is home to some stunning orchid gardens and "rock gardens".  From Ham Rong Mountain, we can have the best view of Sapa and the surrounding fresh nature including Mount Fansipan."
07:00            breakfast at homestay
08.00            Ham Rong mountain -the garden of Sapa (wear comfortable shoe)

(difficult level: medium)
climb to the heavenly gate (about 50m step high hike)
visiting orchid forest with various kinds of forest orchids

13:00 lunch at restaurant
afternoon free at leisure / visit Sapa market
18:00            dinner at restaurant
Overnight at hotel in Sapa city

DAY 12 (Thursday) SAPA – LAO CAI – HA NOI
6:30            breakfast at hotel
8:00            check out hotel (leave your baggage at hotel)
9:00             visit Silver waterfall  (difficult level: medium)

about 100m step high hike, wear comfortable shoe

12:00            lunch at restaurant
13:00            free to leisure in Sapa
15:00            freshen up at hotel spa before departing Sapa
16:00            drive back to Lao Cai city (2 hours)
18:00            dinner at restaurant
20:30             overnight train to Hanoi

(soft sleeper in air-conditioned compartment with 4 bed/ cabin)
Overnight on train

DAY 13 (Friday) HA NOI
6:00             pick up at Hanoi railway station and
7:00            drop of luggage at hotel and freshen up at hotel
8:00            breakfast at restaurant
9:00            museum of fine art
11:30            lunch
13:00            check-in Hotel
14:00            free time / shopping
18:00            dinner
19:00            free time (night market)
Overnight at: Hotel

DAY 14(Saturday) HANOI CITY

–FREE AT LEISURE
6-10am breakfast at hotel
11:00            Checkout of hotel
TOUR END
Free at leisure until departure
If your flight leave in the evening or later in the day, you can leave your baggage at the hotel.
————————————







Teacher: Adam Quang E-RYT 500
Tour cost: $4999* CND (tax included)
/ all expenses included EXCEPT airfare

Click to pay and RSVP your spot here.

*Accommodation is based on double occupancy.
*Single Supplement: $985 (If you would like to share a room with another single traveler, please inform us of this preference when you make your booking. We will try to pair you up in order to accommodate your request, if at all possible.).
Click here for Refund Policy

♣ Ask us about our custom corporate package EMAIL: info @ aqubalance3.com

click here for Q&A Retreat: Studio/ Teacher
Click here for Q&A Retreat: Individual

Teacher: Adam Quang E-RYT 500
The founder of World Karma Project, an energetic and easy-going fellow, known for his wisdom and compassion. A registered yoga instructor with Yoga Alliance E-RYT 500 master level.Adam combines everyday common sense and uses ashanga flow as a base, with Thai yoga massage for his teaching style. (more…)

Tour includes:
All transfers and transportation in private air-conditioned vehicle with driver as per tour program
Private boat visiting Ha Long Bay
Entrance and sightseeing fees
All meals as per itinerary
Hanoi and Sapa
Cyclo or tram to take a city tour
Water Puppet tickets and sightseeing points
1 night at a homestay in Cat Cat Village
2 nights onboard the train
(soft sleeper in air-conditioned compartment with 4 bed/ cabin)
Camp-fire fees in Sapa
English + Vietnamese speaking guide throughout tour program
Food Allergy & Vegetarian Disclaimer:

World Karma Project will makes every attempt to identify ingredients that may cause allergic reactions for those with food allergies. Every effort is made to instruct our food production staff on the severity of food allergies; however, there is always a risk of contamination. There is also a possibility that manufacturers of the commercial foods we use could change the formulation at any time, without notice. Customers concerned with food allergies need to be aware of this risk. World Karma Project will not assume any liability for adverse reactions to foods consumed, or items one may come in contact with while eating on our retreat.

Tour excludes:
Travel Insurance (Compulsory)
Visas
Meals, drinks, alcohol and all services not clearly mentioned
Laundry, telephone calls and expenditures of a personal nature
Tips and gratuities [Tour guide; boat staff; driver]
All international & domestic flight and airport taxes
Air port pick up / drop off ($25US each way)
Note that yoga classes aboard the luxury dragon boat are held outdoors, on the deck, and in the case of inclement weather, are held indoors in the dining area, which is a smaller space

Comments
comments

Powered by Facebook Comments